The AAS are delighted to announce that we will be devoting our virtual seminar series in November to featuring the AAS Rising Stars of research.
Each session will feature 3-4 speakers, selected from abstracts and will be divided into:
Honours Students: Thursday 11th November 1-2pm AEST
HDR Students: Thursday 18th November 1-2pm AEST
Early-Career Postdoctoral Researchers (up to 5 years post-PhD): Thursday 25th November 1-2pm AEST
Abstract submission information:
Abstracts should be no longer than 300 words and prepared using the template provided: AAS Rising Stars Abstract template
One figure is allowed (graphical abstract or a single panel result) and must fit onto the single A4 page
Abstracts must be submitted via the AAS Members Portal. You must be a current financial member to complete this submission.
Abstract submissions due: 10th September 2021.
Eligibility:
Both student/ECR and supervisor must be AAS financial members at the time of abstract submission
To qualify as an Honours student, you must have been enrolled in an undergraduate honours program (or post-graduate equivalent research program of <12 months) in the past 2 years and not have started HDR studies prior to June 30, 2021
To qualify as a HDR student you should be currently enrolled in a post-graduate degree with an extensive research component and not have submitted a thesis prior to June 30, 2021
To qualify as an ECR you should have completed your degree no earlier than June 30, 2016, not including career disruption
The decisions of the judging panel will be final. Short-listed finalists from the accepted abstracts should be available to present in their dedicated session as above. Supervisors, colleagues, AAS members and friends are all welcome to attend these sessions too – please also register via the AAS Members Portal (open to all, no registration fee).
Winners will be announced at the AAS Annual General Meeting on Thursday December 2, 2021. All applicants should plan on attending this online meeting.

Rising Stars Awards and cash prizes are generously supported by the AAS and the following partners.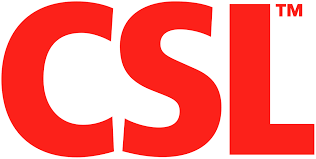 August 23 2021