A/Prof. Peter Psaltis – President,  SA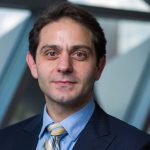 Peter Psaltis, MBBS (Hons), PhD, FRACP, FCSANZ is an Academic Interventional Cardiologist in the Central Adelaide Local Health Network. He currently holds Level 2 NHMRC Career Development and National Heart Foundation Future Leader Fellowships, and a Faculty position in the Adelaide University Medical School. He is also Deputy Leader of the Heart Health Theme and Co-director of the Vascular Research Centre at the South Australian Health and Medical Research Institute (SAHMRI). A/Prof Psaltis completed his PhD in 2009, studying the cardiovascular reparative properties of immunoselected bone marrow mesenchymal precursor cells, and then undertook a postdoctoral fellowship in vascular adventitial biology as an NHMRC CJ Martin Fellow at the Mayo Clinic, MN, USA (2009-2012). This was followed by an Interventional Cardiology Fellowship at Monash Health, Melbourne (2013-2014), before returning to Adelaide in 2015. In addition to his clinical roles, he leads a bench-to-bedside research program focused on the developmental origins, molecular and pharmacological regulation of macrophages in healthy and diseased vasculature, and the applications of stem and progenitor cells in cardiovascular therapeutics. He has secured $4.8 million dollars in category 1 fellowship and grant funding, including three NHMRC project grants as CIA. He has published >105 full-text manuscripts, is an Associate Editor for Heart, Lung and Circulation and serves on the editorial boards of Cardiovascular Research and Journal of Geriatric Cardiology.
Professor Stephen Nicholls – President Elect- Clinical Council Chair,  VIC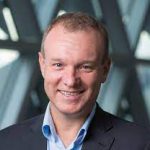 Stephen Nicholls is the Director of Monash Heart and Professor of Cardiology at Monash University. He will be the Director of the Victorian Heart Hospital. He completed his cardiology training at John Hunter Hospital and PhD at the University of Adelaide, prior to holding a postdoctoral fellowship and faculty appointment at the Cleveland Clinic. He returned to Australia to serve as the inaugural Deputy Director and Heart Health Theme Leader at the South Australian Health and Medical Research Institute. His research interests focus on the role of metabolic risk factors and imaging in atherosclerosis, with work spanning from early discovery to leadership of large clinical trials. He is Chair of the (i) Australian Atherosclerosis Society Clinical Council, (ii) Scientific Committee of the Australia and New Zealand Alliance for Cardiovascular Trials, (iii) Asia Pacific Cardiometabolic Consortium and (iv) Future Leader Fellowship committee of the National Heart Foundation, Secretary of the Cardiac Society of Australia and New Zealand, Fellow of the Australian Academy of Health and Medical Sciences and founding board member of the Australian Cardiovascular Alliance.
Dr Kristen Bubb – Secretary, VIC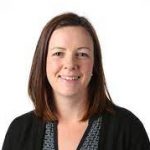 Dr Kristen Bubb is currently a group leader in the Biomedicine Discovery Institute and Victorian Heart Institutes at Monash University. Kristen obtained her PhD in 2010 at Monash University, working on the developmental origins of cardiovascular disease.  She then moved to London to work in Vascular Pharmacology where she was funded by a fellowship from the British Pharmacological Society, before being recruited to the new William Harvey Heart Centre for a post-doctoral position in Cardiovascular Pharmacology. She was then recruited to the University of Sydney, Kolling Institute of Medical Research in 2015 to co-lead the Oxidative Signalling Laboratory with Prof Gemma Figtree and developed a research program of investigating novel therapeutics and signalling pathways applicable to vascular diseases. At the end of 2019 Kristen started in her current position to establish a new laboratory in partnership with Prof Stephen Nicholls. Her main research interests are to investigate inflammatory signalling in vascular diseases, with the aim of developing novel therapeutics for vascular diseases such as atherosclerosis and pulmonary hypertension.
Dr Natalie Ward – Treasurer, 
WA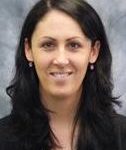 Natalie Ward completed her PhD in 2003 and was awarded the CJ Martin NHMRC Research Fellowship. Her interests encompass lipid disorders, hypertension and cardiovascular disease research and she is currently Senior Research Fellow at the University of Western Australia.
 Dr Abdul Waheed Khan – Editor, VIC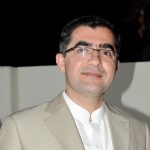 Waheed Khan is a National Heart Foundation funded Research Fellow within the Department of Diabetes, Monash University, Australia. He is interested to study epigenetics of cardiovascular complications of diabetes. His latest work identified the role of exercise induced epigenetic changes associated with reduced oxidative damage and improved micro vascular phenotype in the elderly. His is currently working to understand the role of epigenetic mechanisms in diabetes associated atherosclerosis.
Dr Joanne Tan – Director, SAHMRI, SA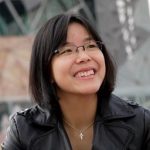 Joanne Tan is a senior postdoctoral researcher with the Heart Health Theme at the South Australian Health & Medical Research Institute. Prior to this, she was at the Heart Research Institute where she investigated the vasculo-protective effects of HDL. Since 2011, her research focusses on the mechanisms underpinning the ability of HDL to regulate angiogenesis. She now seeks to identify novel therapeutic targets to relieve the debilitating effects of diabetic vascular complications.
Dr Bl
ake Cochran – Director, NSW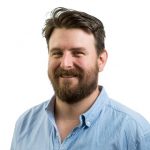 Blake Cochran is a senior postdoctoral researched at the University of New South Wales. After completing his PhD at the University of Wollongong in 2011, he moved to the Heart Research Institute to undertake postdoctoral training. Since moving to UNSW in 2013, Blake's work has examined the functional consequences of impaired cholesterol homeostasis in cells involved in the development of diabetes and cardiovascular disease. He was awarded an International Atherosclerosis Society Fellowship to undertake research at Imperial College London in 2017, expanding his work to include immune cells.
Prof Judy de Haan – Director, VIC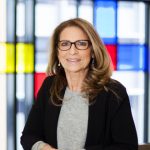 Prof Judy de Haan [B.Sc(Hons), PhD] is Head of the Oxidative Stress Laboratory at the Baker Heart and Diabetes Institute, Melbourne, Australia. She holds adjunct positions at Swinburne Uni, La Trobe Uni, Melbourne and Monash Uni. Prof de Haan obtained a BSc (Hons) and Master's degree from the University of Cape Town, South Africa and a PhD from Monash University. She was recruited to the Baker Institute as a Leader of the Oxidative Stress Group which she established in 2004. In 2017, she was appointed a Baker Fellow and Head of the Oxidative Stress Laboratory. In 2019 she was appointed a member of the Drug Discovery and Translation Flagship of the Australian Cardiovascular Alliance (ACvA). Her research aims to improve the lives of diabetic patients by reducing the burden of cardiovascular complications. In particular, she focusses on reducing the pathogenic consequences of oxidant stress in diabetic complications. She has >80 research publications, many in top-tiered cardiovascular journals such as Circulation, Diabetes, ATVB. Her H-index is 35 and she has >3700 career citations. Professor de Haan's work has been supported by grants from the NHMRC, National Heart Foundation, Diabetes Australia Research Program, as well as numerous industry and philanthropic awards.
Research focus in more detail: Her research has shown a critical role for antioxidant defense in the protection against micro- and macrovascular complications. She has identified several small molecule activators of the key oxidative stress-regulating transcription factor, Nrf2, as potential therapeutics for diabetes-associated atherosclerosis. In addition, her work has highlighted that mimetics of the antioxidant GPx1 limit both micro- and macrovascular disease. Her interest now extends to understanding the interplay between oxidative stress and the NLRP3-inflammasome, with a mechanistic aim to lessen diabetes-driven inflammation. Her expertise includes pre-clinical mouse models of type 1 and type 2 diabetes (with a focus on atherosclerosis, renal disease and retinopathy), and includes molecular biology techniques (RT-PCR, immunohistochemistry, Western blotting), protein chemistry, reactive oxygen species (ROS) detection and inflammasome biology.
Prof. Carl Schultz – Western Australia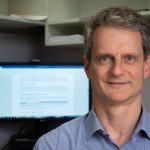 Prof. Schultz is a clinical academic interventional cardiologist at Royal Perth Hospital and the University of Western Australia. His research focusses on better approaches to risk stratify and prevent CVD in high-risk populations. He has extensive experience in novel imaging modalities and established the use of OCT and 18F Sodium Fluoride PET for imaging atherosclerosis in Western Australia. He is also the Director of a very successful Cardiology clinical trials unit and the founding clinical lead for the West Australian Cardiovascular Outcome Registry (WACOR). 
Dr Helen Williams – Director – Westmead Hospital (NSW) 
H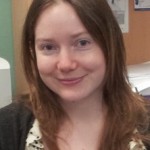 elen Williams is a part-time postdoctoral researcher (Senior Hospital Scientist) at Westmead Hospital. She was awarded her PhD in 2012 for research in the field of obesity. She has now worked at Westmead Hospital for 9 years, through two periods of maternity leave, investigating monocytes in cardiovascular disease, with current focus on how monocytes are altered in people at risk of cardiovascular disease, and whether such alterations are readily corrected