The 2017 Annual Scientific Meeting was held at the Australian National Maritime Museum in Sydney from October 25th to 27th. The meeting this year incorporated a distinctly translational format, from bench to bedside, melding basic research with clinical application over 3 days of excellent invited speakers, and local talent.
We had a number of invited speakers including Prof David Celemajer, Prof. Stewart Cordwell, A/Prof. Barbora De Courten, Prof. Gemma Figtree , A/Prof. Mike Inouye, Prof. Alicia Jenkins, A/Prof Andre La Gerche, Prof. Trevor Mori , Dr Natalie Ward and Dr Connie Wong.
The meeting for the first time also featured an indigenous session featuring Prof. Michael Gracey and Professor Alan Cass. Also this year we had a dedicated Clinical Session with invited speakers, Prof Len Kritharides, Prof. David Sullivan, Prof. Gemma Figtree and Prof. Steve Nicholls presenting which generated much discussion.
Click HERE to read the speaker biographies and HERE to see the full program.
This year the usual Oral awards were presented in 2 categories, Student and Early Career Researcher (ECR) and a poster session for students. There were no poster presentations from ECRs this year.
Congratulations to all of our winners in 2017
Student Oral Winner – Ya-Lan Ying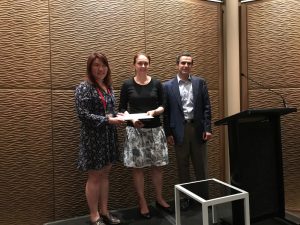 Student Poster winner – Paul Thein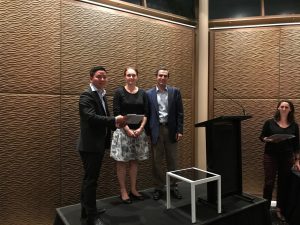 ECR Oral Winner – Nisha Schwarz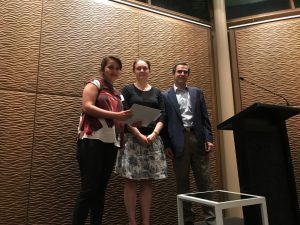 All in all a terrific meeting, and we urge you to mark your diaries now for the 2018 meeting, which will again be a Joint Meeting with the High Blood Pressure Research Council of Australia (HBPRCA) and the Australian Vascular Biology Society (AVBS) and be held in beautiful Glenelg, Adelaide from November 27 to 30th 2018.