Meeting registration and Abstract submissions are now open, click on the buttons above to submit your abstract and/ or register for the meeting.
Click here to view the official meeting invitation.
The 2017 Annual Scientific Meeting will be held at the Australian National Maritime Museum in Sydney from October 25th to 27th.  Attendance is again expected to be strong with over 100 clinicians and scientists present. The meeting will this year incorporate a distinctly translational format, from bench to bedside, melding basic research with clinical application over 3 days of excellent invited speakers, and local talent.
The program for the meeting is currently in development by the AAS Executive Committee, the Clinical Council members and the Program Manager, Dr Anna Calkin, and is sure to be an excellent mix of didactic and interactive presentations, poster presentations and an excellent networking opportunity for delegates and sponsors alike.
The meeting will run over the course of three days, with an awards dinner on Thursday evening with plenty of opportunity for networking with delegates and speakers alike.
The Conference 
As in previous years a number of awards will also be presented along with:
– Student oral presentations
– Early Career oral presentations
– Student moderated poster sessions
– Early Career moderated poster sessions
The organising committee is led by the current President and Program Manager and members of the AAS Clinical Council:
Professor Trevor Mori – President AAS
Dr Anna Calkin – Program Manager
Professor Stephen Nicholls – Chair, AAS Clinical Council
Confirmed Speakers
Invited International Speaker: Professor Jay Heinecke Professor, Department of Medicine, Division of Metabolism, Endocrinology and Nutrition, Washington DC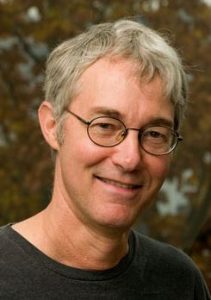 Dr. Heinecke earned his MD degree from Washington University in St. Louis in 1981 and then came to the UW for a residency in internal medicine. He was also a postdoctoral fellow in the Division of Metabolism, Endocrinology and Nutrition and then a senior fellow in the UW Department of Biochemistry from 1987 until 1990. He was a faculty member at Washington University in St. Louis from 1991 until 2002, when he was professor of medicine and professor of molecular biology and pharmacology there. In 2002, he returned to the UW to take his current position. He also directs the Mass Spectrometry Resource in the Department of Medicine and is an attending physician at UW Medical Center and a member of the Molecular and Cellular Biology Graduate Program. He holds the Karasinski Chair in Metabolic Research. Dr. Heinecke has received numerous awards, including the American Heart Association's Jeffrey M. Hoeg Arteriosclerosis, Thrombosis and Vascular Wall Biology Award in 2001 and an Excellence in Mentoring Award from the Washington University Graduate Student Senate in 2002. He is a member of several editorial boards, including the Journal of Clinical Investigation.
Focus: The major focus of research in the Heinecke laboratory is to understand the role of HDL and macrophages in the pathogenesis of atherosclerosis, diabetes and other inflammatory diseases. Our efforts are directed towards identifying specific proteins that play key roles in cholesterol.
Invited speaker: Professor Alicia Jenkins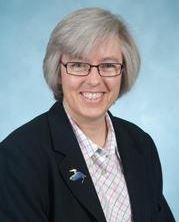 Professor Alicia Jenkins is a clinical endocrinologist and lipidologist, focusing on Type 1 and Type 2 diabetes and their associated microvascular and macrovascular complications. She has a high profile nationally and internationally for her research into the prediction and prevention and underlying mechanisms of diabetes complications and in the use of frontier technologies in diabetes care, including insulin pumps, continuous glucose monitors and telehealth. With over 25 years of research experience she leads both clinical and basic science research groups exploring diabetes and it complications, pre-diabetes, beta cell biology, circulating and tissue biomarkers, vascular imaging and telehealth. She has extensive research collaborations locally and globally. She is unique in having skills in basic sciences (cell and molecular biology [including genetics, epigenetics and the gut microbiome] and animal models), clinical medicine, clinical trials research and translation of evidence in to practice in the specialty areas of adult and paediatric diabetes, lipids, biomarkers and cardiovascular disease. She is sought after as a lecturer to her peers and to lay communities in Australia and overseas. Her clinical practice relates predominantly to Type 1 diabetes care from youth to old age, including insulin pump and glucose sensor use.
Invited speaker: Professor David Celermajer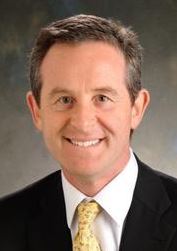 Professor David Celermajer MBBS MSc PhD DSc FAHA FRACP FAA David Celermajer is the Scandrett Professor of Cardiology at The University of Sydney and Director of Echocardiography in the Cardiology Department at Royal Prince Alfred Hospital, as well as Staff Cardiologist at the Children's Hospital in Westmead. He has been Group Leader of the Clinical Research Group of the the Heart Research Institute since 1994, and in 2003 was appointed as Clinical Director of the Heart Research Institute. He sits on the National Heart Foundation of Australia's Cardiovascular Health Advisory Committee and is currently also a Board Member of the Menzies School of Health Research in the Northern Territory. Since 2006 he has been a Fellow of the Australian Academy of Science. Dux of Sydney Grammar School Rhodes Scholar for NSW 1983 University Medallist, USyd Medicine, 1984 World Debating and Public Speaking Champion 1984 Winner of RT Hall Prize and Eric Susman Medal for Research, 1998 Winner of Commonwealth Health Minister's Award for Health Research 2002 Fellow of the Australian Academy of Science 2006 Sir Kempson Maddox Lecturer, Cardiac Society of ANZ 2008.
Other invited speaker details to follow.
ASM Awards Dinner
The 2017 Annual Scientific Meeting Awards Dinner will be held on Thursday 26th October in Darling Harbour. Dinner tickets will be included in delegate registration fees, 
During the evening, several awards will be formally presented to recognise the outstanding abstract submissions for both poster and oral presentations.
The offiicial ASM invitation will be available in the coming weeks with details for Abstract submission deadlines and meeting registration links.
Key Dates: 
| | |
| --- | --- |
| Call for Abstracts opens: | Week commencing 5 June 2017 |
| Meeting registration opens: | Week commencing 5 June 2017 |
| Abstract submission closes: | Friday 28 July 2017 |
| Early Bird Meeting registration closes: | Friday 18 August 2017 |
| Acceptance Notification of Abstracts: | Week commencing 1 September 2017 |