Thursday March 30 @ 1pm 
Zoom link: https://zoom.us/j/93278404518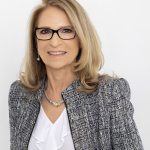 Prof. Judy de Haan:  Novel Anti-inflammatory and Antioxidant strategies to protect against diabetic vascular complications
Prof de Haan is Head of the Cardiovascular Inflammation and Redox Biology Laboratory at the Baker Heart and Diabetes Institute, Melbourne, Australia. She holds a PhD from Monash Uni, Australia, with adjunct appointments at Swinburne, La Trobe, Monash and Melbourne University. Prof de Haan is President of the Australian Atherosclerosis Society (2023-2025) and an appointed member of the Australian Cardiovascular Alliance (ACvA) Drug Discovery and Translation Flagship.
She is recognised as a leader in the field of redox biology. She has developed several novel redox-based therapeutic strategies for the protection against diabetic end-organ damage, particularly for the diabetic eye, kidneys and the vasculature. This stems from her understanding of the oxidative and pro-inflammatory mechanisms that drive diabetic micro- and macrovascular complications. More recently, her interests have extended to the design of novel stent coatings to limit diabetes-associated in-stent restenosis. Her research output includes 90+ publications (~5000 citations, H-index: 41) in top-ranked journals such as Circulation and Diabetes. Her work has been supported by competitive grants from the Australian government (NHMRC), the Australian Heart Foundation, Diabetes Australia, and Industry (Bayer, Reata Pharma). In today's presentation Prof de Haan will overview various novel redox and anti-inflammatory approaches to improve diabetes-driven cardiovascular diseases in preclinical mouse models.
The AAS wishes to thank and acknowledge the 2023 Atherosclerosis Education Program Partners, Amgen and Novartis, for supporting all activities – Scientific Showcase Seminars, Clinical Masterclass, FH Summit and Annual Scientific Meeting.
March 28 2023